Kansas Pheasant Hunting
Rod and Lorita Zohn are owners and operators of Kansas Creek Gamebirds. We began our operation in 1998. Located in the rolling hills overlooking the Republican River Valley. We are half way between Concordia and Belleville Kansas. Our operation takes place on over 4000 acres. Rod is a fourth generation farmer and rancher on this property. We have over a 95% return rate of our customers so our hunts speak for themselves. Since starting in 1998 we have enjoyed hunters from 44 states and 8 countries.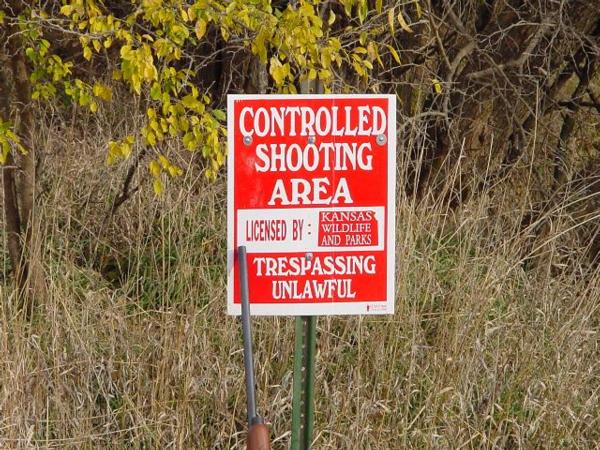 Controlled Shooting Areas
Our hunts take place on a state licensed controlled shooting area. These hunts are a fair chase hunt that has released birds subzidizing our wild pool. We recover a little over 60% of the birds we release. Our pool of birds actually gets bigger as the season progresses. On Controlled Shooting Area's, we can dictate bag limits and our hunts have no set limit. You are hunting primarily pheasant with some quail and chukar.
Kansas Pheasant Hunting
Season - The Kansas pheasant hunting season runs from mid October through mid March.
Transportation - Our hunts take place close to our headquarters if roads are not muddy most drive to the location. If weather is bad we will provide means of transportation.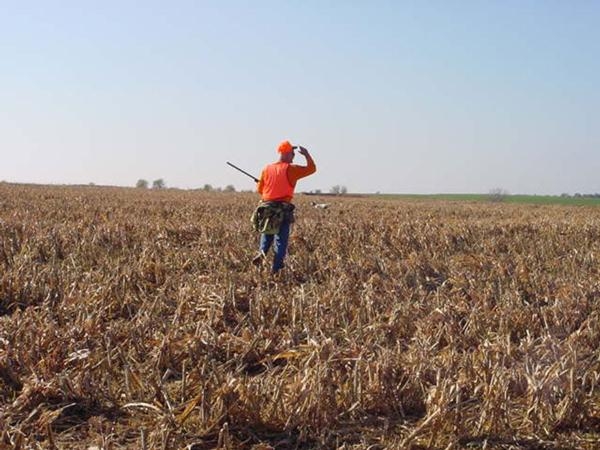 License Information
To hunt at Kansas Creek Gamebirds, you will need a Kansas Hunting License. You can buy a Controlled Shooting area license which is the cheapest or a Kansas regular license if you wish to hunt other species in Kansas. Both licenses are good for the calandar year. Licenses can be purchased at Wal-Mart in Kansas or online at KDWP website. Hunters will be required to wear blaze orange and have protective glasses.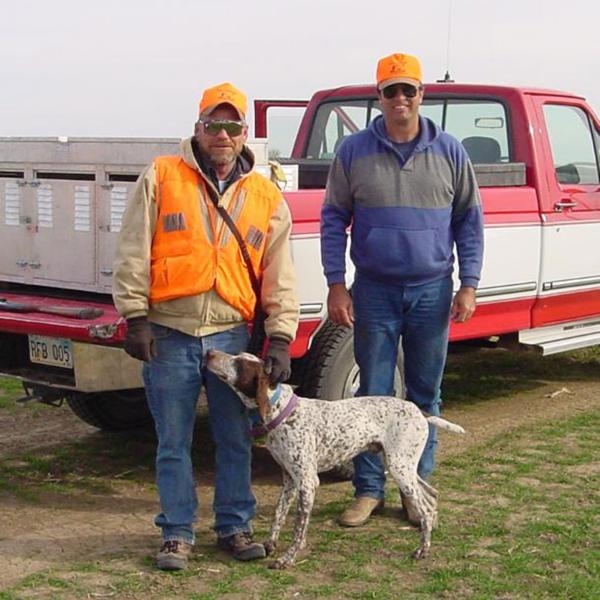 Guides & Dogs
Guides - All hunts are guided. Our guides have well trained pointing dogs. Our groups are limited to no more than 4 hunters per guide and we hope for at least 3 per guide. We find that by splitting large groups, each hunter gets more shooting. We have 8 guides at Kansas Creek Gamebirds and each has their own dogs to ensure a pleasant hunt.
Dogs - We do encourage people to bring their own dogs if they wish. We will hunt yours, ours or both if you wish. We recommend bringing your own faithful companions so you can enjoy the hunting experience of a lifetime. If you don't have dogs of your own, not to worry. We can supply them for you at no additional cost! Nothing can compare to the heart-pumping excitement of shooting fast, upland gamebirds over a set of good hunting dogs!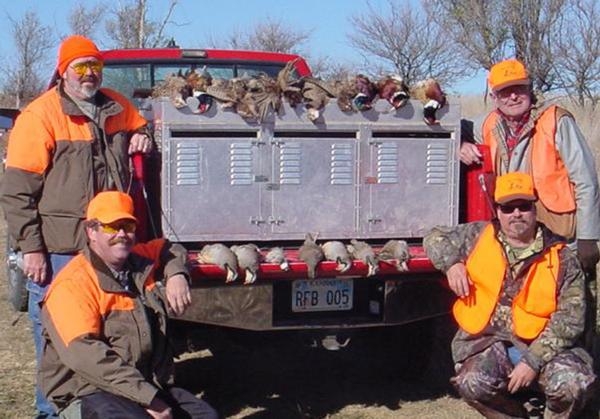 What's Included
Fully Guided Hunting on our Controlled Shooting Area from 8:30AM to 3:30PM
Birds cleaned & processed
Our dogs (or bring your own)
Noon meal and two coffee breaks provided
What You'll Need
Shotgun & Ammunition
Ice Chest for Processed Birds
Outdoor Clothing
A Fun Group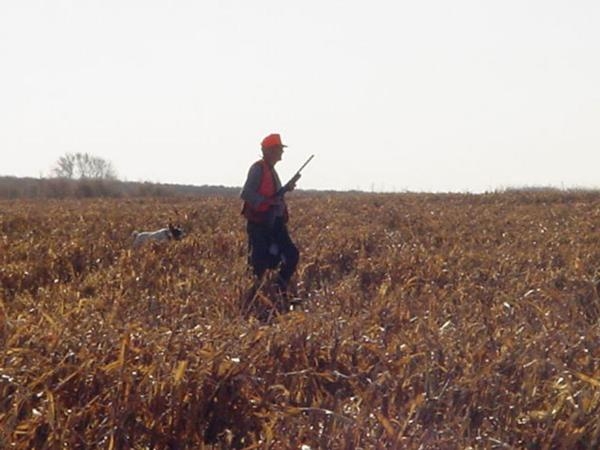 Rates
1 or 2 persons per guide - $440.00 per person
3 or more persons per guide - $400.00 per person
10-20 people can participate in these hunts
Ask about our all-new European Hunts
We require a $40.00 deposit per hunter which is refundable with at least 30 days notice of cancellation.