Reviews / Testimonials from Kansas Creek Gamebirds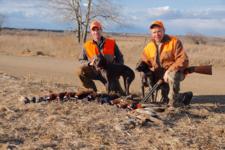 David Nienhiser
Fall 2017 - Carrollton, Texas
My son John Nienhiser dad (me) to Kansas Creek Gamebirds this morning. We have 5 yr old German Shorthairs that have never seen, smelled or heard a Pheasant or Chukar. Our intention was to get them exposed to these new to them species. Yeah, they blew past a couple (very windy and Dry) and yeah we missed a few - ended up with 14 Pheasants and 7 Chukar (and dad has one very sore shoulder). Cindy was our guide and she did a phenomenal job! Our dogs had plenty of exposure - so THANK YOU Cindy for that! Great bunch of folks and a yummy lunch was served! Now I have to figure out a way to repeat this!
David Nienhiser
Michael Welsh
Upland hunting - Lenexa
I wanted to send a quick note to everyone at Kansas Creek to thank you all for an amazing day of hunting. Our Guide, Coach, in particular, was extremely accommodating in every way. You have an amazing staff there and set in beautiful country, we will definitely be back.
Michael Welsh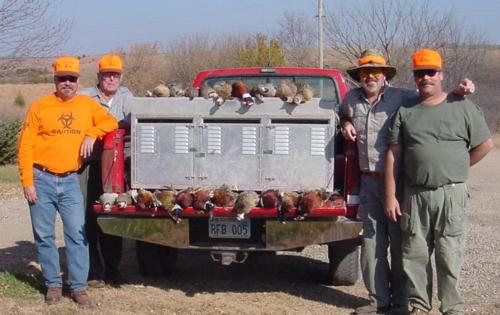 Steven Haynie
Just a note to say thanks for another outstanding hunting experience this year! Dad , Lamar and I had another great hunt and look forward to doing it again.
Please feel free to use my name as a reference and have people contact me for detailed information about the hunting at Kansas Creek.
Until Next Time!
Steven Haynie
(954) 426-9796
Charles Walker
Both I and Jimmy would like to thank you for a great time and a great hunt. We absolutely enjoyed ourselves to no end and we are looking forward to coming again next year. The hunt was all we expected and then some. I told Jimmy at lunch that if we did not see another bird, I still felt like I had got my money's worth on the day. Then, after lunch, it got better and we saw many more birds.
Feel free to use me as a positive reference any time you wish. You can give my email address or my phone # if you wish. Again, let me tell you we appreciate the hunt and look forward to seeing you again next time.


Charles Walker
(850) 422-8498
WalkerH@dms.state.fl.us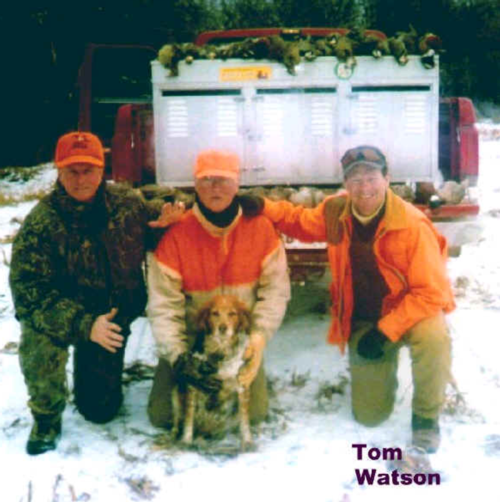 Tom Watson
I just wanted to take this opportunity to thank you once again for the excellent hunting you provided on my last visit. Once again you proved that a "fair chase" experience and game management can go hand-in-hand. Of the birds we took, I can honestly say that there was no way to tell if the bird was "wild" or "supplemented" by the way it acted. Keep up the good work!
There is nothing like seeing the dogs get "birdy", and go on point. The flush of the pheasant, chukar or quail can really rattle you, but it happens often enough that you don't really recall missing any! I look forward to another hunt with you and your fine dogs soon.
Please feel free to use this letter as a reference for others that might be considering hunting with you. After several hunting trips with you, I feel qualified to say they will be pleased with the "hunt" experience, as well as the abundance of game.
Thank you once again,